This is an incredibly belated post but a friend recently posted some pictures of the trip and it brought back such great memories I felt I had to write about it!
So back in September, along with a few good friends, I took  trip down to Mupe Bay to escape work and get a final session of spearfishing in before the season ended. And by gosh it was beautiful.
In case you don't know, Mupe bay is about a half hour walk east from Lulworth cove (which is about 8km SW of Poole).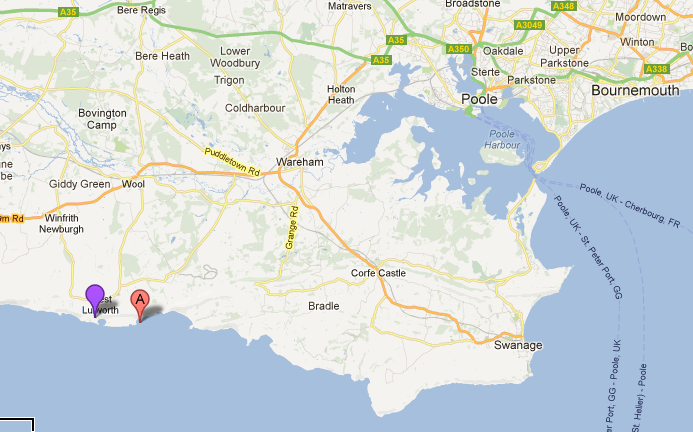 It's a beautiful sheltered cove, perfect for an overnight camp or mooring your boat.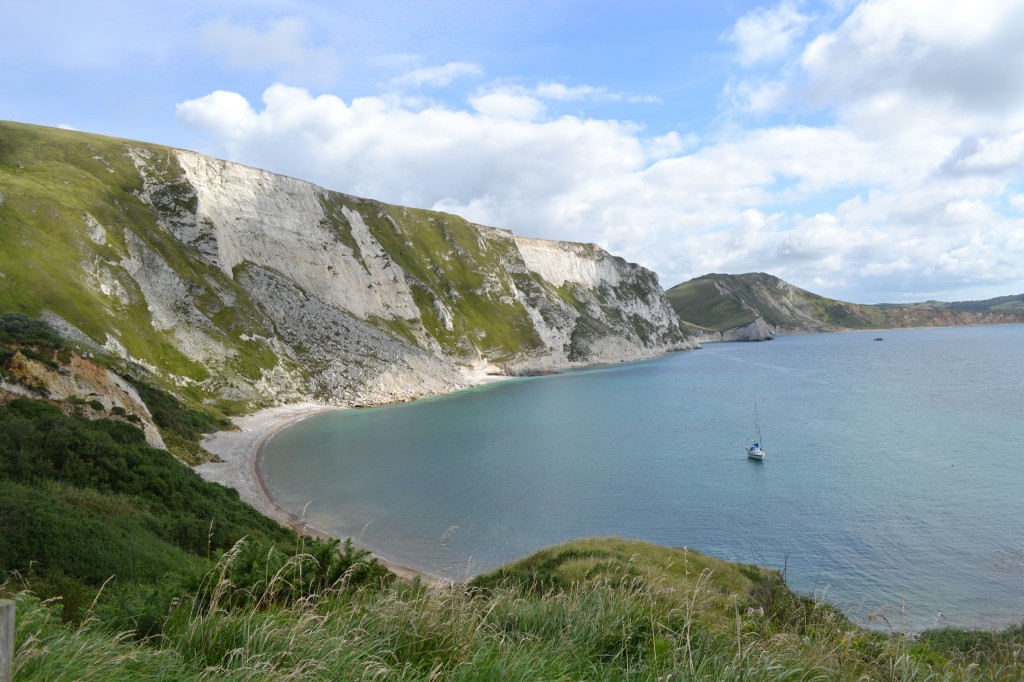 We arrived just before sunset, set up camp and got the fire going. After a long night of jollity, laughs and tales of the sea, you can't beat a sunrise swim in the bay.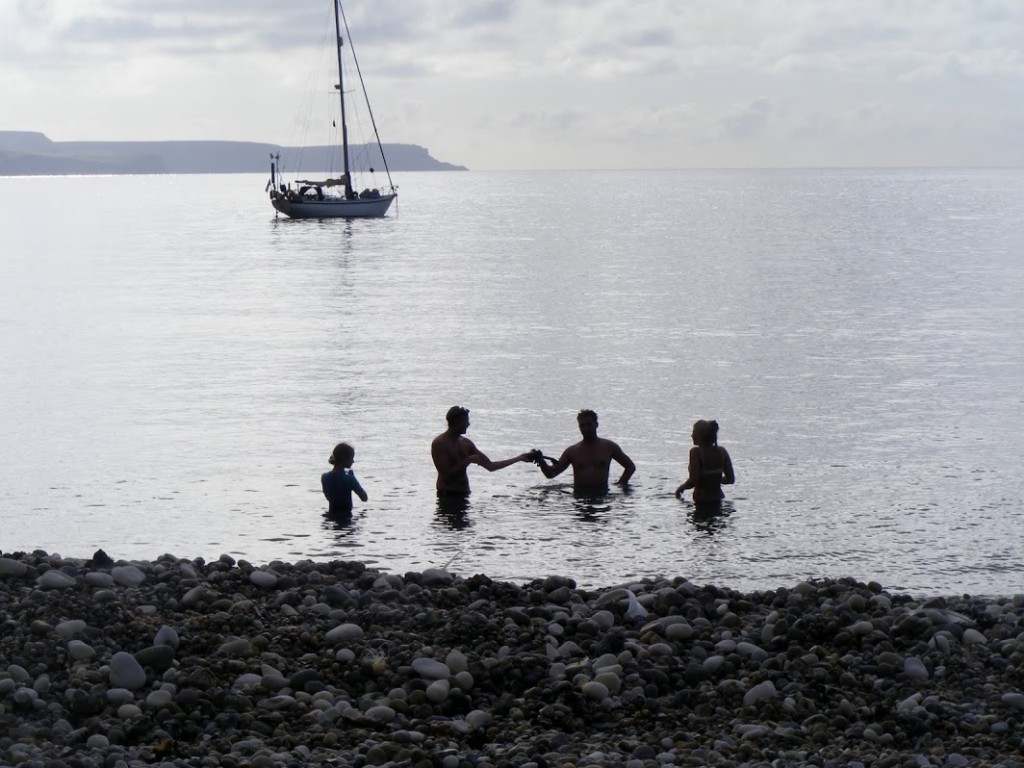 That morning, a couple of us grabbed the spearguns and tried to catch some breakfast. What a great spot, underwater rock faces at about 5m not far along the cove.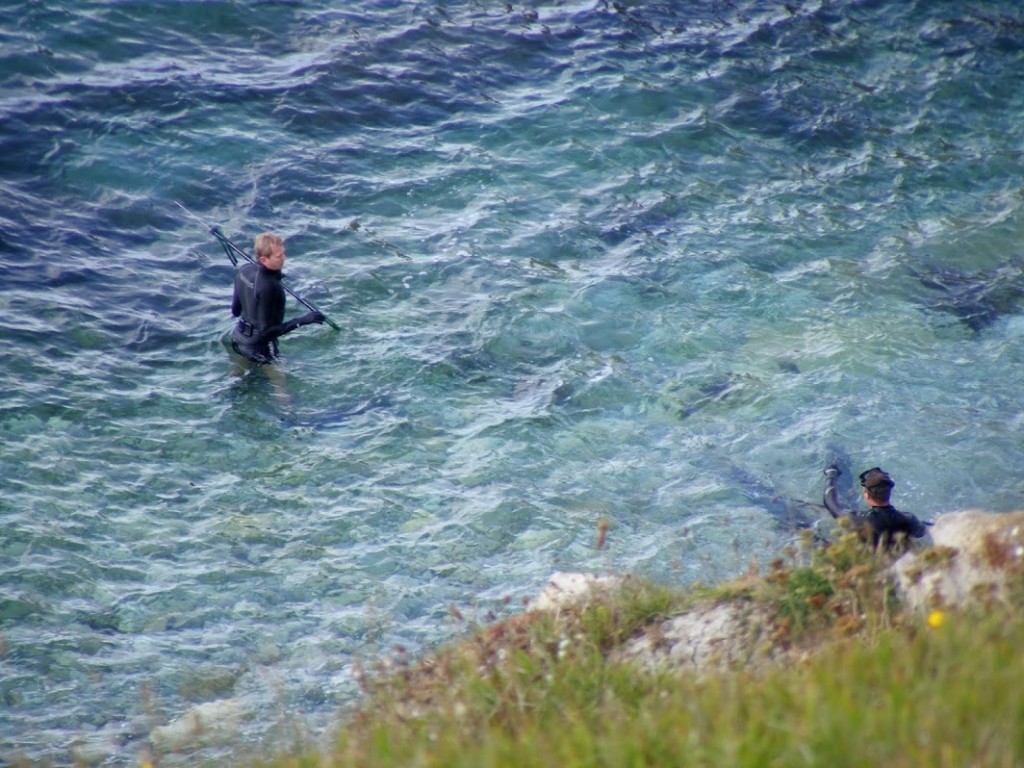 Unfortunately, the wind picked up and the visibility was a little poor so no tasty bass for us but on better day I'm sure they'd be about. All in all a fantastic trip, will definitely be back to deplete the fish stocks when the weather improves. Stunning.